Charlotte Modly, MD, FAAD
Dr. Charlotte Modly is a board-certified dermatologist and a fellow of the American Academy of Dermatology who operates a solo practice in medical, surgical and cosmetic dermatology. The practice welcomes both pediatric and adult patients. 
Dr. Modly graduated from Bryn Mawr College summa cum laude with a degree in Biology. She then attended medical school at Case Western Reserve Univ. School of Medicine. During that time she was inducted into the Alpha Omega Alpha Medical Honor Society and was awarded the Stuart Blaine Fisher Award in Dermatology. 
Following an internship in internal medicine at the University of Pennsylvania, she traveled to Baltimore and the University of Maryland to complete her dermatology residency. During her third year there, she was chief resident.Dr. Modly spent the next three years as an academic dermatologist in the LSU Department of Dermatology in New Orleans. Her special interests included auto-immune diseases of the skin including lupus. Upon her return to Baltimore, she began practicing in a private practice setting but has continued to teach both medical students and residents at the University of Maryland. As a clinical assistant professor, she was awarded the Outstanding Teacher award in 2007 by the department. After leaving a large multi-specialty medical practice in 2002, Dr. Modly opened her own dermatology practice in Reisterstown, Maryland and has maintained that practice for 17 years.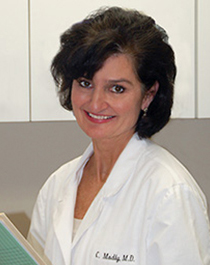 Our front desk is staffed by TERRY ROACH and STEPHANIE RILEY. Their goals are to help set up your appointments, relay messages to Dr. Modly and expedite your visit to us.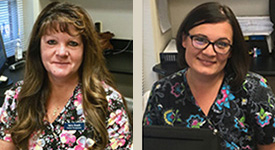 The back office is manned by IRENE FLEMING and AMY CHIN. They facilitate your movement to the exam rooms, assist in procedures and provide patient education.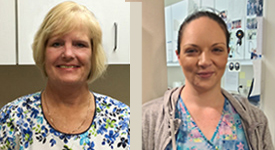 Participating Insurances
We accept most insurance plans except:
• United Health Care and their products
• Kaiser (MAMSI, MDIPA, Alliance, Optimum Choice)
• CHAMPUS
• Medical Assistance
• First Health
• ElderHealth
• Great West
These are subject to change, and we recommend calling our office to verify participating insurance before your appointment.
Billing
We utilize Medical Billing Solutions, a local medical billing company, to process our claims and to communicate with you regarding billing issues. 
Their representative, JESSICA HARRIS, works on-site in our office once weekly and can otherwise be reached at: (410) 876-1115, Monday through Thursday, 9am – 4pm.
©2019 Modly Dermatology – All Rights Reserved